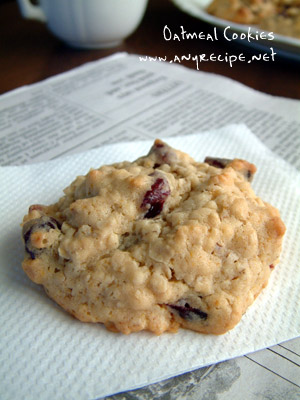 Ingredients:
1/2 cup butter
1/2 cup firmly packed brown sugar
1/2 cup granulated sugar
1 egg
1 tsp vanilla extract
1 tbsp milk
1 cup sifted all-purpose flour
1/2 cup Graham Cracker Crumbs
1/2 tsp baking soda
1/2 tsp baking powder
1/2 tsp salt
1 cup quick oats
1/2 cup walnuts, chopped
3/4 cup chocolate chips (optional)
1 tsp grated orange rind (optional)
1/2 cup raisins
Directions:
Preheat oven to 350°F (175°C).
Cream together: butter, brown sugar, and granulated sugar.
Combine and beat in until smooth: egg, vanilla extract, and milk.
Sift together: all-purpose flour, Graham cracker crumbs, baking soda, baking powder, and salt. Combine and mix with the butter and egg mixture.
When beaten smooth, add quick oats, chopped walnuts, raisins, chocolate chips (optional), and orange rind (optional).
Cook on a well-greased cookie sheet at 350°F (175°C) for 10 minutes, or until brown.
Copyright © 2008 Anyrecipe.net